Big Yard Card Sign Displays
Most of our displays will have around 40 mini-signs to go with the personalized large sign. We also tie a ribbon-wrapped gift card scroll with your personalized message to their front door, along with a special Big Yard Card cookie.
Click one of the "Order" buttons below to select a sign and enter delivery details.
You will not be charged until after the sign is delivered!

We try to deliver the day/evening BEFORE your rental day and pickup the morning AFTER the rental.
The price is $50 for the first day plus $25 for an additional day (if desired).

Delivery is free in zipcodes:
32092,32217,32223,32257,32258,32259,32260
Additional delivery fees for other zipcodes are calculated on the order screen.

Sign Category: Graduation
---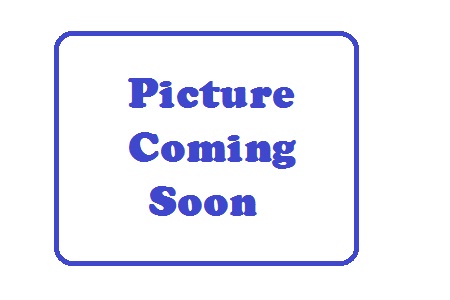 We Flew The Coop To Say
---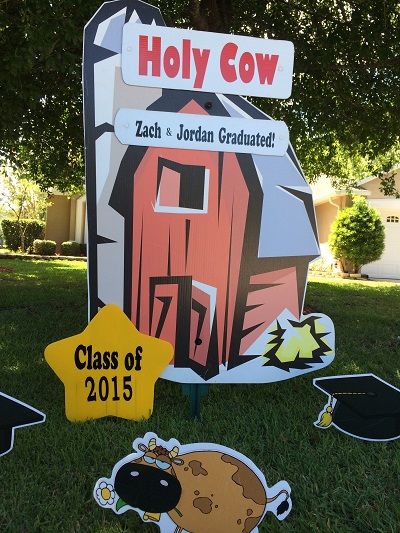 Holy Cow
---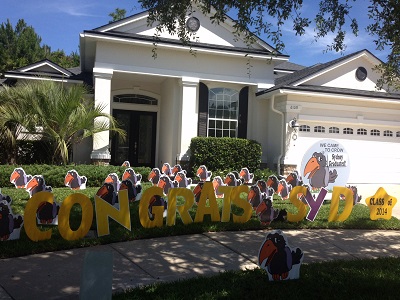 We Came to Crow
---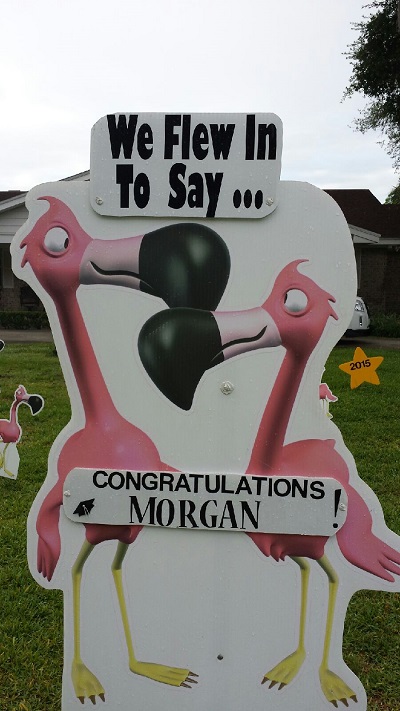 We Flew In To Say
---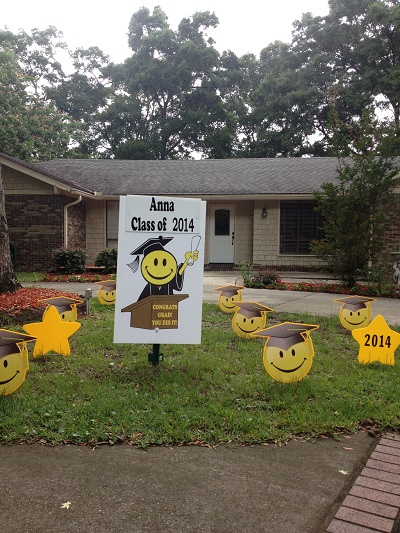 Congrats!
---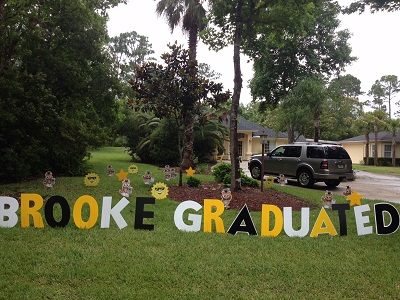 Short phrase of your choosing
---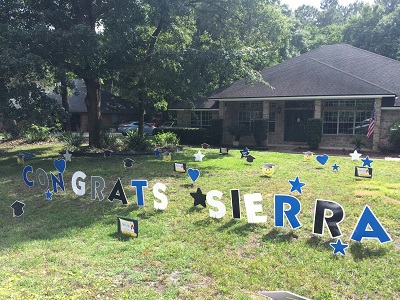 Blue and Black Graduation
---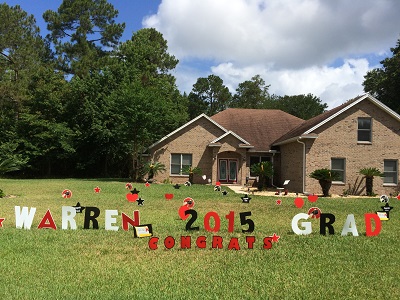 Red and Black Graduation
---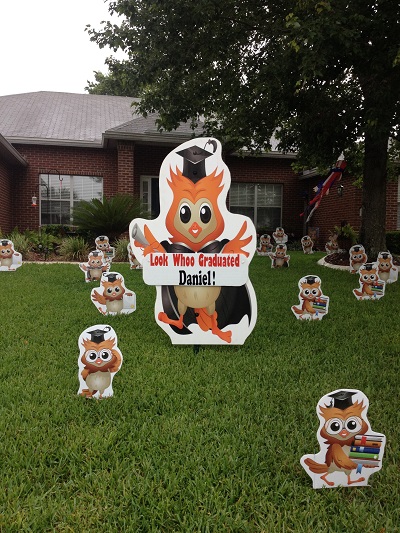 Look Whoo Graduated
---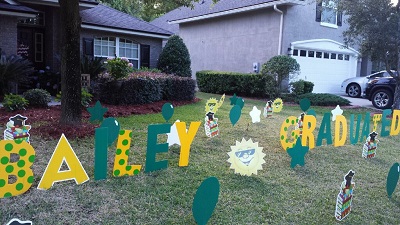 Green Graduation
---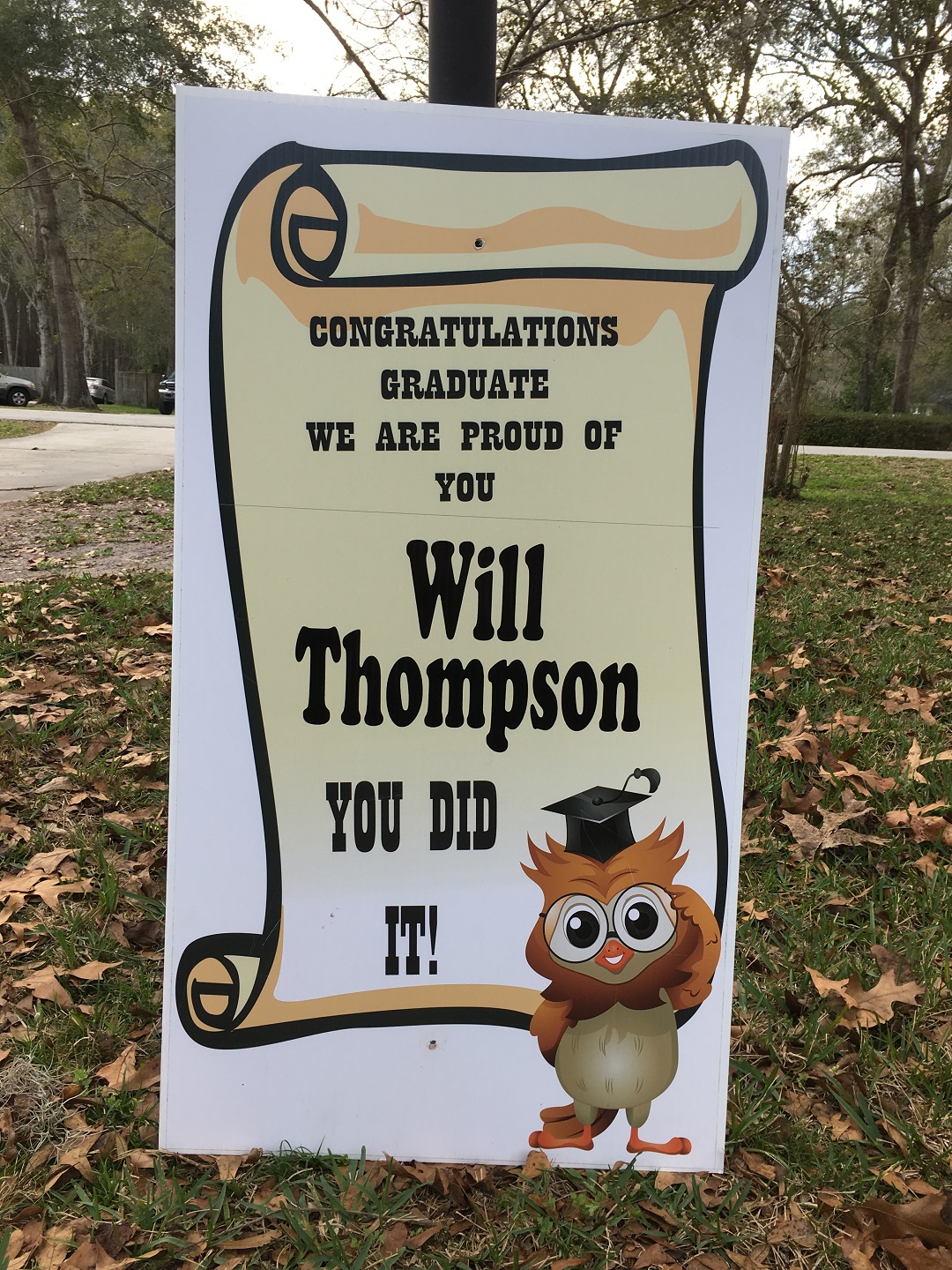 Grad Diploma
---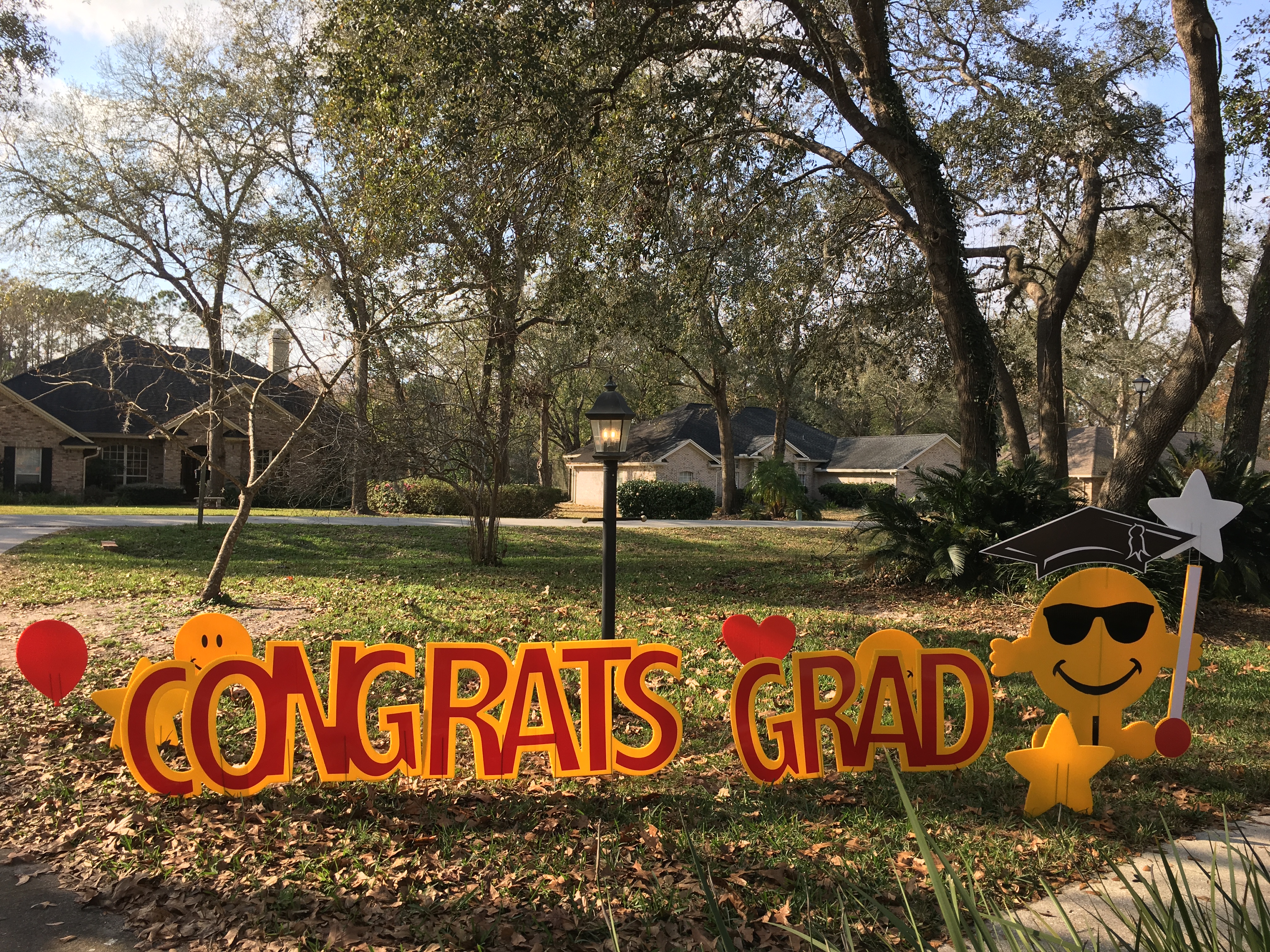 Grad Man
---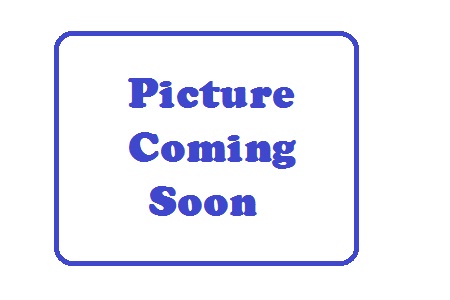 Somebody Squealed!